Surfers for Literacy
John John Florence edition live at the iBookstore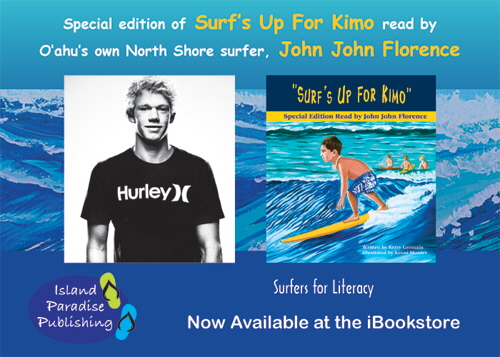 Award-winning North Shore children's picture book author and publisher, Kerry Germain, has teamed up with John John Florence and Coco Ho to release special audio editions of Surf's Up For Kimo and Kimo's Surfing Lesson.
Surfers for literacy came about because the books were written for the author's son and all the children who live and surf on the North Shore.
The narrations by John John Florence and Coco Ho are a perfect match since these two surfers grew up reading the books and are living up to the morals of the stories, making Kerry Germain, one proud aunty! John John and Coco personify this homegrown North Shore book project, inspiring up-and-coming surfers to read and work hard while aiming for what they want out of life.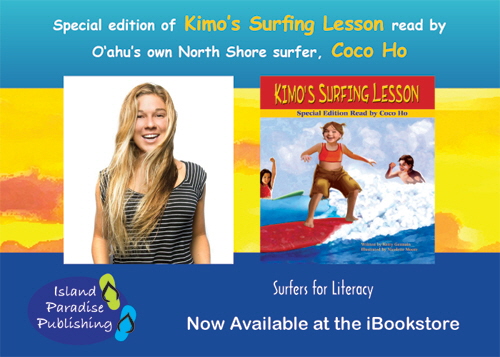 The editions are available exclusively at the iBookstore allowing kids and their families worldwide access to stories of aloha, anytime.
Whether the books are read on a reader device, or in hard cover, the main thing is kids are reading, and we're all for that.
Aloha!